It is a pleasure to send you this update on what transpired in the House last week. As you recall, we are on furlough this week and I have been extremely busy working on constituent issues, which is what I really enjoy. I want to remind you to call me if there is an issue that I can help you resolve or at least get some answers for you.
Obama Puts the Budget Dagger into MOX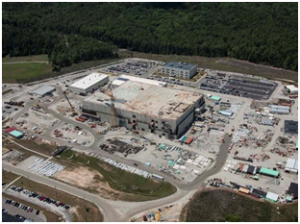 The White House released its 2017 budget proposal that recommends shutting down the Mixed Oxide (MOX) Fuel Fabrication Facility construction at the Savannah River Site. MOX, which is 70% complete, is designed to convert old nuclear warheads into reactor fuel. Instead, the Obama administration seeks to down-blend the plutonium for eventual permanent storage in New Mexico. How and where they plan to do that isn't known. An estimated 1200 MOX workers would lose their jobs.
SC Suing Feds
On the same day of the announced budget nixing for MOX, SC filed a lawsuit against the federal government claiming the U.S. Energy Department failed to uphold a 2003 agreement that launched the MOX project. The facility was originally supposed to be operating by September 2016. SC officials are pointing to the original agreement which pledged the Energy Department would remove at least 1 ton of plutonium currently stored at the site by January 2016 if MOX was not operational. The agreement calls for SC to receive payments of $1 million per-day if the plutonium remained on-site after January. The plutonium must be disposed as part of a nonproliferation agreement with Russia.
Drug Testing for Unemployed
I have sponsored this bill and passed it out of the House twice, only for it to die in the Senate. Last week the House approved and sent the Senate a bill (H.3166) that disqualifies someone from receiving unemployment compensation if they fail screenings for illegal drugs required by a prospective employer as a condition of employment or if the applicant refuses to take a pre-employment drug test.
$40 million in Flood Aid to Farmers
SC farmers who lost most of their crops in last fall's flooding could be eligible for up to $40 million in total grants to help them recover under a bill approved unanimously by the House Ways and Means Committee. The bill would allow farmers in disaster-declared counties to apply for grants from a newly-created Farm Aid Board. The bill heads to the House floor for a vote.
Road Wrangling in the Senate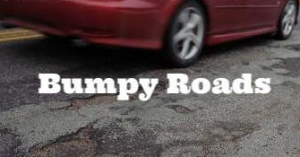 SC's Secretary of Transportation warned senators that unless the state starts putting more money into repairing roads soon, it will end up costing much more to rebuild them. Christy Hall cited the example of a simple resurfacing project recently on Interstate 85 in Spartanburg. It was discovered the highway was so deteriorated that it had to be rebuilt. She says that can increase the cost of a project up to ten times. Meanwhile, the senate continues to wrangle over various road funding plans. They have been stalled for nearly a year.  The House passed its road funding plan last spring.
Want to learn more about SCDOT and SC's roads?
Here are two presentations made to senators: 1. SCDOT Overview, 2. State Plan.
Prayer Rally at Statehouse
Praise God! Thousands of South Carolinians gathered on the Statehouse grounds as Franklin Graham led a prayer rally as part of his "Decision America Tour," an effort to reach all 50 state capitals for such events. I was proud to stand with him along with many other state legislators. It is God, not politicians, who will save America.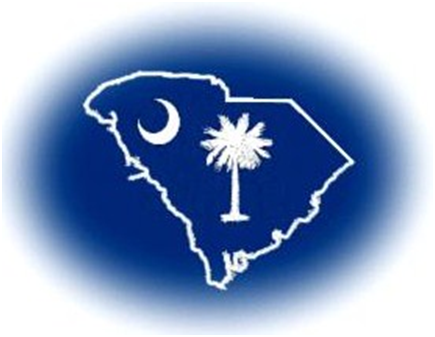 More Statehouse News in Brief
Education Bills to House Floor: Transformation of public education in SC took a major step forward when the House Education Committee voted unanimously to pass a series of bills to address the "Abbeville court ruling" focusing on shortcomings in our educational system.
Constitutional Amendment: The House approved, and sent the Senate a joint resolution for a proposed amendment to the SC Constitution that would have the State Superintendent of Education appointed by the Governor rather than elected by the state's voters. H.3041
Expanding Magistrate's Court: The House approved a bill doubling the maximum dollar amount of the civil jurisdiction of magistrate's court from the current $7500 limit to $15,000. H.4457
Cutting Red Tape & Costs: The House approved and sent the Senate a bill allowing SC universities and colleges to enter into a master interstate reciprocity agreement for offering online education programs so they don't have to register with each state where a student resides. This will save hundreds of thousands of dollars a year. H.4639
Vets HS Diplomas: The House approved a bill calling for the issuance of high school diplomas to veterans who served in the eras encompassing the Korean War and the Vietnam War. H.3420
GI Bill Help: The House passed a bill revising the eligibility criteria for in-state higher education tuition rates for veterans and their dependents to ensure that South Carolinians can continue to take full advantage of federal G.I. Bill provisions and pay in-state tuition rates. H.4515
Limiting Controversial Coal Ash Dumping: The House approved a bill establishing requirements for the dumping of coal ash from electrical power plans in SC landfills. H.4857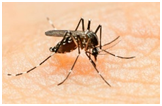 Zika Virus: SC-DHEC reports there are no confirmed cases of the Zika virus in SC. DHEC has convened a Zika Task Force to plan and prepare to work with other state agencies, communities and health care providers. Be sure to protect your family from mosquitos this year.
House on Furlough
The SC House of Representative is taking furlough this week allowing the Senate to play catch up. It's my fervent hope their "deliberative" body shows more action. The House furlough week saves taxpayers $77,000 and helps shorten the very long legislative session.
Thank you for the privilege of serving you in Columbia. Your feedback and assistance is critical in ensuring your voice is heard in our state government. If you have ideas on issues you want me to share with the rest of the General Assembly, or if you need assistance in any way, please don't hesitate to give me a call at 864-529-2860 or email me at eddietallon@schouse.gov. Remember, you can go to www.schouse.gov, click on my name and see how I have voted on each and every issue before the house. You can also see any bills that I have sponsored or co-sponsored.