I'm frequently vocal in my criticism of the Senate for its endless deliberations, filibusters and archaic rules that allow one Senator to essentially have veto power. But this week, I'll sing the praise of the Senate for finally moving forward on ethics reform and passing a bill to provide significant money to fix our roads. Let's Give the Senate a Standing Ovation!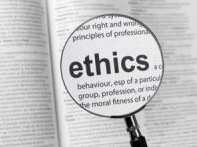 Ethics
Senators approved a bill that would end the practice of lawmakers policing themselves. The bill creates an independent panel to investigate ethics complaints against legislators and all public officials. Currently, the House and Senate investigate themselves. A second ethics bill that won approval in the Senate requires all public officials, including legislators, to disclose the source of their private income. Both bills passed the House. I served on the House Ad Hoc Ethics Committee and cosponsored the bills.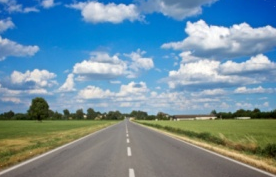 Road Funding
The Senate also passed a bill that designates existing funds to pay for bonds that will be issued to fund repairs on 400 state bridges, as well as several sections of existing Interstate highways. The bill would use money from the sales tax on vehicles and DMV fees to issue bonds to raise at least $2.2 billion. That money, in turn, would be used on specific projects already underway by the SCDOT, which would then use money freed up by the new funds to pay for even more bridge and paving projects. There would be no tax or fee increases as the result of the bill. The Senate road-funding plan heads to the House Ways and Means Committee, where it will be debated.

SCDOT Reform
A House-Senate Conference Committee continues to meet regarding the two different versions of restructuring SCDOT that find the House and Senate at odds. There is optimism agreement can be reached. Ultimately, the plan is that the House and Senate will negotiate one package that will include reforms and funding, because, as I have stated repeatedly, we must "reform first, fund second" to insure additional monies are spend wisely and efficiently.
CrossOver Week – A Final Flurry of Activity
This was 'Crossover Week' – the deadline for legislation to move from the House to the Senate and vise-versa if it is to become law this session, otherwise, bills die. The House debated and passed 35 bills this week. Here are a few highlights:
Aid for Dilapidated Rural Schools
The House approved borrowing up to $200 million a year to renovate crumbling schools and build new ones. The legislation (H.4776) is one of several bills aimed at improving the state's K-12 public schools in poor rural districts. Two years ago, the S.C. Supreme Court said some of those schools are so inadequate that they violate the state Constitution.
Alimony Reform
I've heard from many constituents calling for alimony reform because the current awarding of permanent alimony can be severely unfair. Legislation (H.4029) was passed and sent to the Senate creating a new type of alimony; transitional alimony is designed to aid a spouse who already possesses the capacity for self-sufficiency but needs financial assistance in adjusting to the economic consequences of establishing and maintaining a household without the benefit of the other spouse's income.
Beginning Fixes to the State Retirement System
The House approved legislation (H.5006) making comprehensive revisions regarding the governance of the state's pension systems and the investment of retirement system funds. We also approved (H.5007) calling for the adjustment of the assumed rate of return every four years.
CWP to Vote
I am the primary sponsor of the approved H.3167, which adds CWP's as an acceptable form of voter ID.
No Traffic Ticket Quotas
The House sent the Senate H.4387 a bill prohibiting law enforcement in SC from requiring officers to meet a "quota" for the number of traffic citations issued.
Get Over!
The House approved H.4970 requiring SCDOT to broadcast periodically on the electronic message boards along the state's interstate highways messages informing motorists traveling in slower moving vehicles that they must travel in the farthest right lane where appropriate. The legislation also eliminates the four points assessed for failure to use a turn signal instead making it a $25 fine.
Safe Harbor for Exploited Minors
The House approved and sent the Senate H.5172 establishing protections from criminal and civil liability for victims of sex trafficking who are minors.
Supporting & Strengthening Families Act
The House voted approval of H.4835 that allows a parent or person with legal custody of a child to delegate to an adult, as attorney-in-fact, temporary care giving authority regarding the child for a period not to exceed one year.
Health Alert from SC-DHEC
Laboratory tests have confirmed South Carolina's first case of travel-associated Zika virus. DHEC actively monitors for the arrival of new diseases in SC in an effort to help stop the spread of illness. Here are some key points to know:
The patient acquired the illness while traveling abroad to a country where the virus is widely transmitted.
The patient did not have symptoms and was not contagious by the time they returned to South Carolina.
There is no risk to public health and no risk of transmission to people or mosquitoes at this time.
Thank you for the privilege of serving you in Columbia. Your feedback and assistance is critical in ensuring your voice is heard in our state government. If you have ideas on issues you want me to share with the rest of the General Assembly, or if you need assistance in any way, please don't hesitate to give me a call at 864-529-2860 or email me at eddietallon@schouse.gov. Remember, you can go to www.schouse.gov, click on my name and see how I have voted on each and every issue before the house. You can also see any bills that I have sponsored or co-sponsored.