Friends,
As you know our highways are in deplorable condition and have contributed to a large number of fatalities. I submit that the highways are a major contributor, however, the lack of troopers on the road, as evidenced in our hearings in the Legislative Oversight Committees Law Enforcement and Criminal Justice Subcommittee, which I Chair, indicates lack of enforcement is also a major contributor.
In my opinion, this is not the fault of the troopers on the road but a lack of leadership in DPS. We have wasted taxpayer money in the training and retention of troopers. For example, the DPS spent between $8.9 million and $21.1 million to train new troopers from 2012 – 2015 and only had a net gain of 2 new troopers. DPS continues to loose valuable troopers and cannot keep up with retention. This is a total waste of taxpayer funds and a disservice to the men and women of the highway patrol who put their lives on the line every day. They deserve better and so do those who use the highways of South Carolina.
The South Carolina General Assembly has adjourned and will reconvene January 2018 to complete the second half of the 122nd Session. The recess means legislators are not at the Statehouse every week, but legislative business continues primarily through committee meetings and constituent service.
Reality Check for South Carolina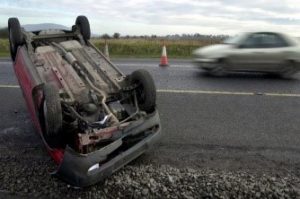 Regularly, I report to you with a digest of legislative issues. Today, my focus is on a single issue that is both deadly and personally costing you money. The issue is distracted and deadly driving.
Here are the grim statistics for South Carolina. Over the past five years (2012-2016):
Fatal vehicle collisions have risen nearly 17%.
Injury collisions are up 23%.
Property damage collisions have risen 32%.
Total collisions have increased nearly 30%.
2016 was a deadly year for vehicle fatalities with a reported high of 1020. Thus far in 2017, vehicle fatalities are on track to top a new record high.
We are All Paying More for Increased Collisions
Most South Carolinian's are discovering at renewal time that they are facing a major increase in their vehicle insurance rates. Personal automobile insurance rates have increased 20 percent on average among the top 10 insurers in recent years.
An inquiry to the S.C. Department of Insurance revealed the following:
The Perfect Storm
In the last couple of years, auto insurance rates have been on the rise statewide. This is a departure from the more stable prices seen several years ago. Unfortunately, South Carolina is facing a combination of factors that have come together in the last 18 months to create a "perfect storm" for rising auto insurance rates. What are the key forces behind this "perfect storm" scenario for auto drivers and auto insurers?
Deadly Driving
Statistics show that South Carolina ranks 3rd in the nation for having the worst drivers. The frequency and the severity of auto accidents are steadily increasing. South Carolinians are increasingly involved in auto wrecks that destroy vehicles, injure or kill themselves and/or passengers, and create traffic jams that cause even more accidents.
So far this year, over 526 citizens have died on South Carolina roads.  If this pace is maintained, lives lost last year on SC highways will be exceeded in 2017. It is not surprising that South Carolina has placed 1st in the "Fatalities Rate per 100 Million Vehicle Miles Traveled" category and 7th in both speeding and careless driving.
Distracted Driving is a Major Culprit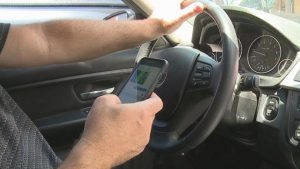 The majority of careless driving is caused by distracted drivers. Surprisingly, 64 percent of all car accidents involve cell phone usage. It is not just young drivers' texting and driving, it is also mature adult drivers. At 60 mph, mere seconds of distracted activity can dramatically reduce the driver's response time to avoid an accident.
Deadly Combination: Booze, Beer, Drugs, Seatbelts & Speed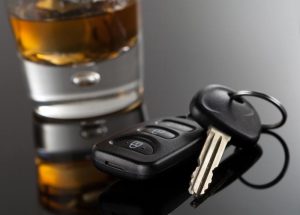 Adding to the problem is South Carolina's auto driver's tendency to drive under the influence of intoxicants. DUI caused auto accidents usually result in the destruction of property and often physical injury to drivers and their passengers. Compounding the problem is the fact that the lack of safety belt usage remains a killer. Statistics show that of the 1,000+ citizens killed on S.C. roadways last year, over 50% were not wearing their seat belts.
The old saying that "speed kills" is truer today than ever. With more people on the roads, the roads in poor condition, and law enforcement spread thin, more people are exceeding the speed limits. The faster you drive the shorter your response time, and the more deadly the accident.
Perfect Storm for Higher Insurance Rates
The current dangerous conditions on our state's highways have put considerable upward pressure on auto insurance rates. As a result, insurance companies are seeing an increase in frequency and the magnitude of auto accidents in this state. There are more accidents occurring, and the cost of paying these auto claims is rising precipitously. The economics are simple: insurers can't stay in business very long when the money being spent (claims) exceeds the money coming in (premiums). The result is a very unprofitable auto industry in S.C.
Fortunately, South Carolina's legislature took actions years ago to make the S.C. insurance market competitive and vigorous. The result has been to keep auto insurance rates moderately low. However, currently, virtually every auto insurer in the state is operating at an annual loss. If this continues, the number of insurers writing auto insurance will start to decline making the market less competitive which will further drive up premium prices. Industry-wide profit losses are not sustainable.
Controlling Your Insurance Costs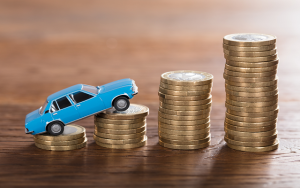 What can a good driver who is already following the rules do to control his auto insurance costs?
First, shop around your insurance business.Insurance companies are looking for good drivers and will compete to get them. Second, explore incentives that insurance companies provide to good drivers.
The auto insurance market is working. Higher premium prices discourage bad driving habits, take bad drivers off the road, and at the same time encourage competition and innovation in the insurance industry. We are producing the safest cars ever produced, our state highway system is about to be renovated, more funds are being allocated to law enforcement, and the public awareness of the causes of auto accidents is on the rise.
The Ultimate Fix
Resist Driving Temptations
While there are many of us sharing the road, we alone have the power to control our own actions. This responsibility requires us to make good choices when getting behind the wheel as our decisions impact not only our individual lives but all those around us.
We're Not Alone
Georgia is Tackling Distracted Driving
Recently, Georgia's House Speaker David Ralston created a study committee to look at distracted driving in Georgia. There were more than 8,500 distracted driving crashes in Georgia in 2014. Their committee has been charged with looking at the effect of drivers distracted by cellphones and other technology. The committee's goal is to see whether legislation is needed to fight distracted driving in Georgia.
In my view, it's difficult to legislate common sense and self-restraint, but if we all take personal responsibility and change our personal behavior we will save both lives and money.
Thank you for the privilege of serving you in Columbia. Your feedback and assistance is critical in ensuring your voice is heard in our state government. If you have ideas on issues you want me to share with the rest of the General Assembly, or if you need assistance in any way, please don't hesitate to give me a call at 864-529-2860 or email me at eddietallon@schouse.gov. Remember, you can go to www.schouse.gov, click on my name and see how I have voted on each and every issue before the house. You can also see any bills that I have sponsored or co-sponsored.