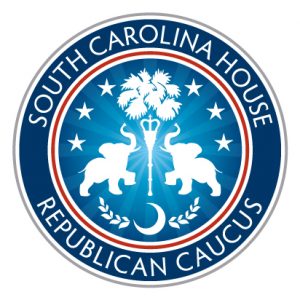 SOUTH CAROLINA HOUSE OF REPRESENTATIVES
HOUSE REPUBLICAN CAUCUS
COMMUNICATIONS OFFICE
January 21, 2014
FOR IMMEDIATE RELEASE
For More Information
Rep. Eddie Tallon
(864) 380-8777
Rep. Tallon Named Chief Majority Whip
COLUMBIA – Spartanburg Republican Eddie Tallon was named Chief Majority Whip today by Majority Leader Bruce Bannister.
Tallon is responsible for lining up votes in support of Caucus priorities and will help set the direction of the 78-member Republican majority during a critical election year.
"I'm honored by the trust the Majority Leader has placed in me," Tallon said. "Assisting the Speaker and Majority Leader with passage of critical legislation is a very important responsibility that I gladly accept. The House approved a strong slate of conservative legislation last year that we need to get over the line in this, the second half of the legislative session."
Rep. Tallon is a retired SLED agent and serves on the House Judiciary Committee. He and his wife, Linda, live in Spartanburg and have two adult children. He is a graduate of Spartanburg Methodist and Limestone colleges.
"Eddie has had an immediate impact in shaping the priorities of the Republican Caucus. He stepped in on day one and helped the leadership pass major legislation," said Bannister, R-Greenville.  "He is always out front on conservative issues, and that will make him invaluable as my Chief Whip."
– 30 –