The final week of the legislative session arrives this week. The SC House of Representatives has completed most of its major legislative objectives; now all eyes are turned to the Senate where a filibuster on road funding has halted progress. But there is big news about "new" money.
$379.5 million of "New" Money! (Not $400 million)
The speculation ended Friday when the state Board of Economic Advisors finally certified about $379.5 million in added money for the state's budget. That surplus comes from anticipated new tax revenues because of SC's booming economy. The breakdown is as follows:
$150 million non-recurring
$152 million recurring
$21.5 million EIA (Education Improvement Act)
$20 million Homestead Exemption Act*
$36 million Increased Lottery*
*THIS MONEY CANNOT BE USED TO INCREASE SPENDING
Even though we do not go into session until tomorrow, I will be going down today to observe the Ways and Means Committee. I'm very concerned they will not be interested in sending ALL of the NON-RECURRING money to repair our roads. My plan is to lobby the committee to send the ENTIRE $150 million to the County Transportation Committees so they can get to work right away on our deteriorating roads. I also want to send at least $40 million back the counties via the Local Government Fund. I will be preparing amendments to the supplemental appropriations bill to accomplish these two priorities.
Who is to Run DOT?
Reforming the SC Department of Transportation has been central to the road funding debate. Since that issue hasn't been resolved, the House and Senate voted to extend for one year the soon-to-expire structure of the DOT Commission where the governor selects the agency head and legislators choose the Commissioners. In my view, DOT reform at every level is essential to insure we spend tax money more wisely. There is wide speculation that the current Secretary of Transportation will be replaced very soon. We must have leadership that can adequately run a department of this size.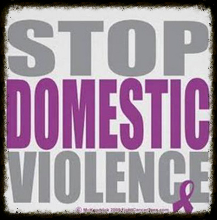 Domestic Violence Bill Heads to Governor
The House gave final approval to the domestic violence bill and sent it the governor; she is expected to sign it. The legislation significantly increases penalties for offenders, bars higher-level abusers from owning guns, and revamps how such crimes are prosecuted in SC. State Attorney General Alan Wilson said, "South Carolina has taken its first giant step in the long journey to changing the culture of violence." The measure creates four new tiers for domestic violence offenses based on the circumstances and severity of the incident. It also calls for domestic violence education starting in middle schools.
CWP Bill Stalled
Legislation allowing SC to have reciprocity with Georgia in recognizing concealed weapon permit holders failed to get out of a Senate subcommittee this week when no action was taken. More hearings will be held on H.3799 when the legislation is considered next year.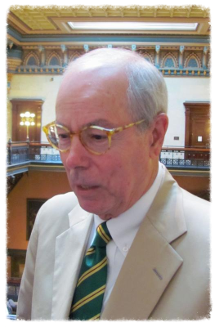 Supreme Court Chief Justice Elected
The House met with the Senate in a joint assembly to elect our state's next Supreme Court Chief Justice. In a unanimous decision, members of both chambers selected Justice Costa Pleicones to lead the high court. This marks the first new Supreme Court Chief Justice in 15 years. Justice Pleicones will retire, due to age after he has served one year, which means we will be electing a new Chief Justice next year.
Free College Classes
For all South Carolinians 60 or older, college classes will be free at SC public universities and colleges. The House passed S.261 and sent it to the governor. Currently, only those unemployed can attend a class tuition free; this bill makes the program available to everyone 60 or older. Classes can be for credit or non-credit and admission is based on space available.
Memorial Day Ceremony
Cowpens Memorial Day Observance gathered to remember and honor the service and sacrifice of our nations bravest—a solemn day of remembrance. If you have never been, you should try to attend next year. The Broome AFROTC does a great job.
Winding Up
Thursday, June 4th is "Sine Die"—the official end of this year's legislative session. Our work is not finished; we have already voted to return June 16-18. We'll further consider the budget, any outstanding conference committee reports, or governor's vetoes.
Mayor Elaine Harris
I was honored to speak at the funeral service of Mayor Harris last week. She died way too early and will be missed by many. She loved Pacolet, Spartanburg County and South Carolina, her service and infectious enthusiasm and smile will be missed. She was loved by many…