It would be easy to describe this week as a "sprint in the midst of a legislative marathon." We made significant strides in moving forward more ethics legislation, increasing transparency in government, ensuring our state is adequately prepared to deal with natural disasters, and adding significant protections for the unborn. That's a busy week!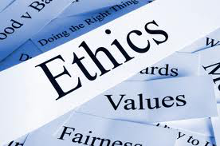 More Ethics Bills Win House Approval
As part of our larger series of highly-focused ethics legislation, this week the House passed more important reform bills. One strengthens campaign finance reporting laws, while another clarifies how campaign funds should be attributed to primaries and primary run-off campaigns.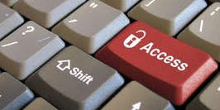 Let the Sunshine In!
A House Judiciary panel advanced several more pieces of "sunshine legislation" aimed at increasing government transparency for citizens and the news media in obtaining public records. I have championed stepping up enforcement provisions to SC's Freedom of Information Act for four years. Most government entities (cities, counties, school boards, state agencies, etc.) perform admirably at meeting FOIA requests. However, some do not. These provisions are aimed at ending governmental abuses where they exist by requiring all government entities to respond more quickly to requests, barring them from charging excessive fees, and creating a way to settle disputes quickly and cheaply.
Preparing for the Worst
We also took preemptive action by giving initial approval to a bill that would guarantee the State of South Carolina is adequately equipped to deal with emergency situations. Preparation for emergency scenarios is a vital aspect of protecting South Carolinians for decades to come. We can ensure by giving our state law enforcement agencies the ability to obtain necessary resources in times of greatest need. It has been said that an ounce of prevention is worth a pound of cure, and emergency arrangements should not be made in the midst of a crisis.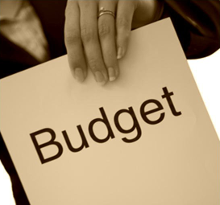 Crafting State's Spending Plan
This was also the last week of budget hearings, and the House Ways and Means Committee now begins the mammoth task of writing the state budget. Unlike the legislators in Washington, D.C., we produce a balanced budget in South Carolina each year. I'll be sharing more on that in the coming weeks.
Developing a Road Plan
I want to thank the many citizens who have shared their ideas with me on how we should proceed as a state on fixing our roads and bridges. Your feedback is valuable and necessary as part of our democratic process, and I look forward to continuing these conversations as we carefully examine the best path forward.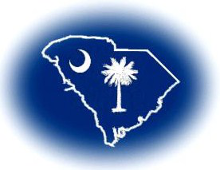 Statehouse News in Brief
Protecting the Unborn: The Pain-Capable Unborn Child Protection Act once again made its way through the committee approval process. It provides statutory protections for the unborn. We will begin debate on this important issue next week on the House Floor.
Obamacare: The latest effort to curb the controversial federal healthcare insurance law in S.C. was put on hold by a House Committee when they voted to shelve an 'anti-commandeering' bill. That legislation is aimed at barring state and local government employees and money from aiding with the Affordable Care Act. A similar bill will likely be filed in the Senate.
Breaking Windows: A new bill that cleared a House committee would allow bystanders to rescue endangered children from hot cars without fear of the legal repercussions. Similar 'Good Samaritan' protections already exist for rescues after accidents or fires.
Trespasser Responsibility Act: The House passed an important bill that codifies the traditional common law rules and preempts courts from adopting a provision from the American Law Institute which would upend the longstanding approach to trespasser responsibility and expand the duty on possessors to exercise reasonable care even for trespassers.