The South Carolina House of Representatives advanced two important milestone pieces of legislation last week, taking major steps forward in overhauling the state's antiquated ethics laws that govern 20,000 elected and appointed officials at all levels of government.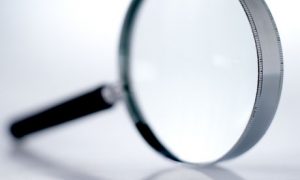 Independent Investigations
The first revamps the makeup of the South Carolina Ethics Commission and turns the Commission into an independent investigative body. The independent commission is given the full resources of the South Carolina law enforcement community and is tasked with investigating ethics complaints made against elected officials. Under the House plan passed last week the State Ethics Commission is comprised of 4 members appointed by the Governor, 4 elected by the Supreme Court, and 2 members elected by each the House and Senate. The measure passed the House unanimously.
Reforming Campaign Finance Laws
The second bill bans candidate affiliated "Leadership" Political Action Committees (PAC). It even goes one step further and states that elected officials can no longer accept campaign contributions from Leadership PAC's. This is an important step toward revamping the campaign finance laws in South Carolina. The measure passed the House.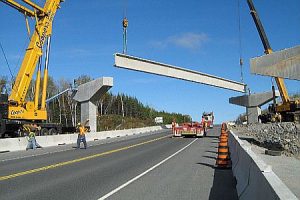 Road Financing Plans
Since Gov. Haley unveiled her preferred path for fixing roads in SC, I have heard from many of you who favor or oppose any hike in the gas tax offset by a cut in the state income tax.
Because determining additional funding for roads is a complex issue with many interlocking parts (i.e. 1,000 jigsaw puzzle pieces), the issue will require much analysis and debate to find the best path forward. I certainly appreciate the Governor putting forth her proposals, but they are just a starting point for the consideration of all approaches, of which there will be many.
For example, the House Transportation Infrastructure Ad-Hoc Committee finalized a plan to fix our state's roads and bridges. The bi-partisan committee has been working hard since last September to find solutions to fixing our state roads and bridges. The committee agreed on an initial proposal that would serve as a blueprint toward solving one of the most important issues facing our state. The bill is expected to be introduced this week with many co-sponsors. Our chief responsibility is to maximize current state revenues and direct available money to our roads.
Complex government issues aren't quickly solved. It is our responsibility to consider every alternative to find the best funding mechanisms for road improvements. Until all the information is considered and the financial impact on taxpayers is clear, we should remain open minded.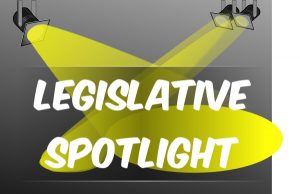 Legislative Spotlight Helping Veterans
Last week, the House Higher Education Subcommittee unanimously approved H.3037, making SC a truly veteran-friendly state. It allows veterans to move to our state and pay the in-state tuition rate at our colleges and universities, rather than paying the out-of-state rate (which can be twice as high) or waiting out a year of residency to get the in-state rate.
Another Education Subcommittee unanimously approved my Moped Bill and sent it to the full committee. I have been talking to you about this piece of legislation for four years and will not give up on it now. This bill simply makes it against the law for someone to operate a moped while under the influence (DUI). Due to an intentional or unintentional insertion in 2005, a moped was no longer considered a motor vehicle and the driver could no longer be charged with DUI. We have passed this bill and sent it to the Senate, only to die, for the previous two sessions.