Legislative Update
We are beginning our final two week of the first year of a two year session and have many items to complete before we leave on June 6. However, we will be coming back for a day of two to take up any vetoes the Governor may choose to exercise.
First off (photo above), I was privileged to present the Greenwood Police Department with their 6th CALEA Reaccreditation Certificate at the Greenwood City Council Meeting on Monday. This is an honor for the department and reflects their dedication to professionalism.
Senate Passes Budget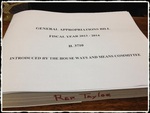 The chief function of the General Assembly is to create an annual state budget. That process starts in the House. We approved and sent the Senate our budget in March. The Senate concluded a couple of weeks of debate Thursday passing its version of the 2013-2014 state budget which now heads back to the House and a conference committee to work out a compromise on the two versions.
Key highlights of the Senate's $6.3 billion general fund spending plan for 2013-14:
Road Repairs: A deal to spend up to $500 million to repair roads and bridges was approved. The deal was made when the Senate voted to spend $50 million a year to repair state roads and bridges. The money would go to the State Infrastructure Bank, which would use it to borrow up to $500 million.
School Choice: One-year issuance of tax credits for donations for private school tuition for disabled students. Private school teachers can deduct $275 dollars for school supplies.
School Buses: Another $23.5 million for new school buses to help replace a portion of the state's aging fleet.
4K Kindergarten: An additional $26 million to expand optional, full-day 4-year-old kindergarten to all school districts where more than 75 percent of students live in poverty.
Local Gov't Support: Approved $30 million for aid to local governments after the Senate Finance Committee had stripped $20 million out of the House version. Local governments claim this funding is critical because some localities have a weak tax base that is not yet back to pre-recession levels.
Senate Rejects Medicaid Expansion: A move to expand SC's Medicaid program under ObamaCare was defeated in the State Senate after lengthy debate. The vote of 23-19 stopped the Medicaid expansion in next year's budget.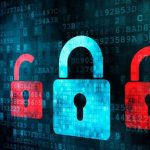 Cyber Security: The House Ways and Means Committee debated legislation that would enhance cyber security across all state agencies. Last fall, international computer hackers broke into the computers at the Department of Revenue and stole personal information – including Social Security numbers, bank account numbers, and credit card numbers – for more than 3.6 million South Carolinians. Improving data security and implementing procedures to keep this from happening again is a top priority. The plan consolidates information technology and security for state government under one entity – so security measures for critical information are uniformly strong across agencies.
CWP Bill Advances in the House: A House judiciary subcommittee advanced legislation that would allow concealed weapons permit holders to carry guns into restaurants that serve alcohol — so long as they do not drink. The House panel removed language which passed the Senate that banned guns in bars after midnight; those restrictions had been added last month by Senators. The NRA praised the subcommittee's action in removing the "arbitrary restrictions." The full Judiciary Committee will debate this bill Tuesday.
Drug Testing & Jobless Benefits:
On a 93-19 vote, the House passed legislation that I introduced last year and again this year that would revoke jobless benefits for an unemployed worker who fails a drug test. 17 Democrats joined all House Republicans in approving the bill. The legislation heads to the Senate.
No to Marijuana: The House rejected a move to legalize medical marijuana in SC. There is a little known law from the early 80's allowing for medical marijuana use and a member was trying to amend it to grow marijuana as a crop in SC.
Beer Debate: Beer, booze & gambling always make for lively debates at the State House. That was the case when the House considered a bill passed by the Senate that would allow pint sales at breweries — permitting them to sell up to 48 ounces of beer to a customer in a 24-hour period. State law currently limits them to 4-ounce pours at tastings, The House gave final approval in 73-37 vote. It now goes to the Governor.
H.S. League: The Senate approved changes to governance of the controversial SC High School League, creating an independent appeals panel to hear grievances and serve as the final word in disputes with schools. It also changes consideration of sanctions based seriousness, frequency and other factors. The House took similar action in March.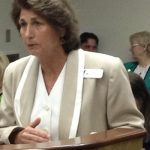 Fighting Like Cats & Dogs: Animal shelter and rescue organizations jammed a House committee meeting in their ongoing tussle with some veterinarians over a bill (H.3492) that changes requirements for shelters. Veterinarians contend some shelters are practicing veterinary medicine without proper regulation and that the nonprofit groups are using public funds to provide services that compete with private businesses. The Agriculture Committee adjourned debate on the bill until next year.
The House passed a Department of Administration bill and sent it to the Senate. Our bill is summarized below:
Executive Director, Appointed by the Governor
$253.7M (88%) Total Funds
830 FTEs (75%)

Office of Executive Policy and Programs
General Services
Information Technology
Human Resources
Executive Budget Office
Executive Functions of the current Office of State Budget
Procurement
Confederate Relic Room
State Contracts & Accountability Authority
7 Member Authority – Governor, Lt. Governor, Comptroller General, State Treasurer,
Attorney General, Speaker (appointment), President Pro Tempore (appointment)
$13M (5%) Total Funds
122 (11%) FTEs

Annual Retirement Assumptions
Bond Authority
Insurance Services, including the Insurance Reserve Fund
Approval of Policy Actions Taken by PEBA (9-4-45)
Office of Accountability and Auditing
Will house the State Auditor and the Inspector General
Procurement Review Panel (PRP)
The PRP will continue to operate as it currently exists; however, the appointments will now be made by the members of the Authority.
Revenue & Fiscal Affairs Office
Oversight by the 3 BfA Appointments made by Governor,
Chairman Ways and Means, and Chairman Senate Finance
$11M (4%) Total Funds
70 FTEs (6%)

Office of State Budget
Budget Development Functions of the current Office of State Budget
Fiscal Impact/Revenue Impact Statements
Board of Economic Advisors.
Other notes about the Department of Administration:
The amendment will also delete 60 vacant FTEs.
The remaining $9.9M (3%) of Total Funds and 82 (6%) FTEs of the current Budget and Control Board will be reassigned to existing state agencies as provided for in the amendment.
The Public Employee Benefit Authority (PEBA) as created in Act 278 (2012) is unchanged by this amendment.