The SC General Assembly returned to the Statehouse Wednesday to consider Governor Haley's vetoes of bills and line items in the state budget for the coming year.
Ethics Reform Finally Passes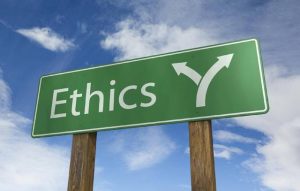 At the very last moment (late into the night) the SC Senate finally joined the House and agreed to ethics reform that would stop, what some say, "Is like having the fox guard the hen house." The ethics reform would no longer allow legislators to investigate themselves; that would be done by professional investigators at the Ethics Commission. Another ethics bill calls for all public officials in the state to reveal their sources of private and government income. Both bills were sent to Gov. Haley just as the legislative session drew to a close.
Gov. Haley's reaction came within moments: "Tonight, after four years of hard work, the people of South Carolina have a real reason to celebrate. Income disclosure and independent investigations will help restore the people's trust in state government by making it more accountable to those it serves. We thank the House and Senate for keeping their promise and helping us bring this home."
Lynn Teague of the League of Women Voters reacted to the passage: "It is wonderful that we will now have independent law-enforcement professionals investigating complaints against legislators. The reform will give the public more confidence in the objectivity of investigations."
The House led the fight for ethics reform over the past two years whereas some viewed the Senate as far more reluctant. Shortly after taking office in 2014, House Speaker Jay Lucas formed a special House panel to examine the state's ethics laws. I served on that panel. We developed a package of nearly 20 recommendations. While only two passed this session, they were the big ones!
SC Still Has "Liquor-cycles" Thanks to one Senator!
Moped Bill Dies in Senate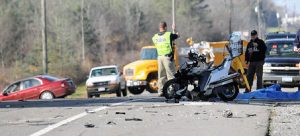 During the final moments of Wednesday's session, the moped-safety bill died when the Senate adjourned without deciding whether to override Gov. Haley's veto of the wide-sweeping legislation. The governor objected to the bill saying it was government overreach by requiring moped riders to wear reflective vests at night and mandating riders younger than 21 wear helmets. Most importantly, the legislation, that has been 6 years in development, would have given mopeds a single definition under state law, allowing officers to stop and charge intoxicated moped drivers with DUI. With that, mopeds would no longer be referred to as "Liquor-cycles" in SC. Earlier in the day, House members voted 69-33 to override Haley's veto after an earlier vote to sustain it. The bill reached the Senate but never received a vote because–again–Sen. Gerald Malloy, D-Darlington, blocked it as he does with many good pieces of legislation. The archaic Senate rules allow one senator to be a ruler without debate or voting to allow the majority to decide.
As for being a "Liquor-cycle", not every moped rider is forced to use a moped because they lost their driver's license. It's affordable transportation for college students and others in urban areas where speed limits are 35 mph or less. But we have major problems with mopeds, particularly on highways where they are a danger to the moped rider and other drivers. This bill would have been a major step forward. ABATE and other motorcycle enthusiasts supported the legislation and helped fine tune it.
Unbelievably, some House Democrats fought the bill claiming (in essence) that moped riders weren't smart enough to understand the proposed law, were too poor to buy an $8 reflective vest or a helmet and they didn't have time to go to the DMV for a license. Here's a question for everyone: how many of you have come close to hitting a moped? That would likely be deadly to the moped rider and devastating to you and your family. Something must be done! We'll try again next session.
Finished!
The 121st regular session of the legislature is finished. We could be called back in an emergency, but we'll be back in business this December when the 122nd session is convened. Legislative work continues for me. I serve on the House Legislative Oversight Committee and we continue to meet regularly throughout the off-session.
Of Special Note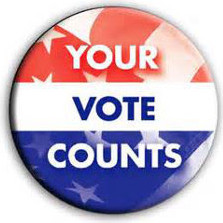 Some of my newsletter readers live in a voting district that will have runoff elections June 28. These elections usually have extremely light turn out, meaning a slight few will make decisions for the majority. Mark your calendar and vote one more time. The candidates are counting on you.
Thank you for the privilege of serving you in Columbia. Your feedback and assistance is critical in ensuring your voice is heard in our state government. If you have ideas on issues you want me to share with the rest of the General Assembly, or if you need assistance in any way, please don't hesitate to give me a call at 864-529-2860 or email me at eddietallon@schouse.gov. Remember, you can go to www.schouse.gov, click on my name and see how I have voted on each and every issue before the house. You can also see any bills that I have sponsored or co-sponsored.